Africans can get the best cost-effective medical care in India
We are now living in a global village. Geographical boundaries are too trivial to overcome and contours between two geopolitical entities are just a matter of administrative and political affairs. Through the internet and a high-quality communication system, now we are living like an extended family. So it is our principal duty to take care of our neighboring countries. With medical tourism, India extends her hands to serve not only her own countrymen but also foreigners. And regarding this, African countries are among her prime goals.
Scenario of medical treatment infrastructure in Africa
Africa is considered as a dark land even now. Malnutrition, famines, poverty in the continent is still providing a negative picture. According to researches, 30 percent of African children suffer from growth disorders. Ethiopia, Nigeria, and Kenya are the three countries with the highest infant mortality rates. Approx 25 million Africans are infected with the HIV virus. These examples are a clear indication of the under-developed medical treatment infrastructure of Africa. Nigeria, one of the richest countries of Africa, with a national income of approx $594,257, spends only 4.6% on health care. Though different countries of Africa have their own medical policies, in case of application, we don't know they are successful or not. Conflicts and growth of population are other challenges.
Why India for medical tourism?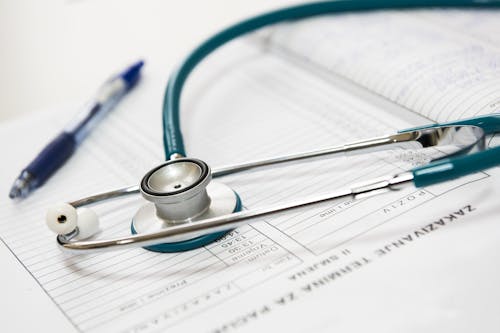 India's popularity is increasing day by day in the sector of medical tourism. Its high-quality treatments and effective infrastructure are approved by the World Health Organization. The government of India has also introduced a medical visa for foreign nationals. Patients can come and stay for 60 days. Besides, medical costs are a lot cheaper compared to the US and the UK. For example, a kidney transplant surgery in India costs about approx $13000, while the same treatment will cost up to $300,000 in the US. Now the question arises, where you can avail the best treatment for your medical problems. In that case, we will suggest the name of Chikitsatour.
Why Chikitsatour?
Chikitsatour is an eminent medical tour operator in India. We have qualified and specialized doctors here to provide you with the best treatment. From Dentistry to Cosmetic surgery, Cardiology to Oncology, all disciplines of medical treatments are available here. Collaboration with well-equipped hospitals is a key point of our success. Including safe journey provisions, comfortable accommodation and hygienic food arrangements are our prime area of concerns.
It is not enough to reiterate the proverb, health is wealth. We have to practice it in our everyday's life. We think it is high time for African countries to experience the apex of Indian medical care!